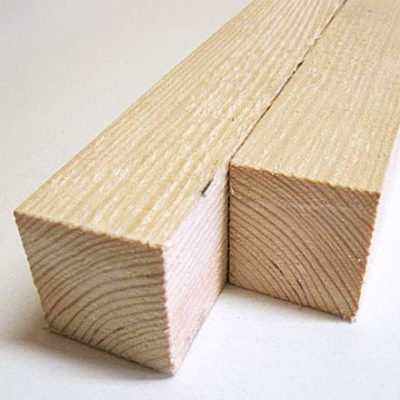 Pine timber is a wide spread building material. Price-quality relationship makes it possible to use pine timber for a wide range of tasks. Pine timber is hard and dense enough to withstand various loads. The strength of pine is great, but at the same time it is not very heavy. This timber has excellent sound and heat insulating qualities. Pine timber is resistant to various biological influences and fungal attacks. Pine is a resinous species; this fact expands its range of application.
Texture of pine timber is pure. Annual rings are clearly visible in the heart. The heart of a just cut log has a pink coloring, but in the process of drying and storage it acquires a brown tint. The sapwood color ranges from pink to yellow-white.
The technical qualities of pine allow its utilization for both internal and external construction works. Pine timber is the main type of structural timber. Its application is very diverse. Freshly sawn pine timber is used in construction of houses, roofs, various utility rooms. They are often used in railway construction, mechanical engineering (modeling), container production, for securing mining tunnels, etc. Pine timber, has a reasonable price, it is easy in processing and aesthetically attractive. Pine beams have excellent insulating qualities.
Pine timber can be bought dry, it is, suitable for plane processing, grinding, gluing, painting, varnishing. This material is ideal for finishing elements, which will serve for many years never losing their configuration and appearance.
Grovs Wood LLC takes care about its customers, taking care of forests. We supply our customers with raw materials exclusively from environmentally friendly zones of Ukraine.
We are always glad to help the client in choice of timber. Our experts are ready to advise you and help with a specification for solving a specific task.
Order Now