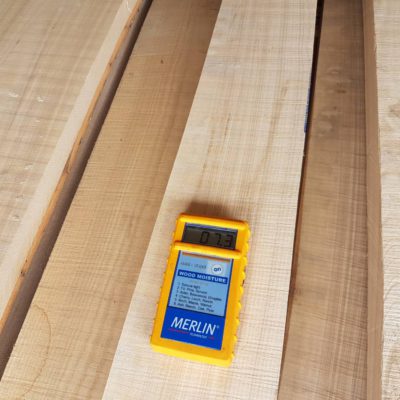 Ash is a deciduous species. This wood is heavy and hard. Its main advantages are resistance to cracking, strength and flexibility. Ash is used to produce joinery, window structures and window sills, various interior details, interior decoration and much more.
Square edged ash board is produced by sawing the edges of the unedged board.
The material cut from the logs is called "fresh sawn". If it got heat treatment, then such a material is called "dry".
Square edged ash board has an advantage, as along with the bark, sawing the edges, removes internal stress, releasing the area for intensive moisture losses.
Square edged ash board can be:
Calibrated – has the same width in one batch;
Non-calibrated – different widths in one batch.
Non-Calibrated square edged ash boards can be purchased from our warehouse. Calibrated square edged ash boards – we produce according to the individual order of customers.
Standard parameters of square edged ash boards:
– thickness – 30/50 mm;
width – from 100 mm;
– length – 3000 mm.
Grovs Wood LLC offers from our warehouse a high quality square edged ash board, according to the individual customer's specification. You can get the information of your interest at a convenient time for you by contacting us by phone, ordering a call back, or by sending us message on e-mail. Our specialists are always ready to provide up-to-date information on availability and quality of the production in stock.
We are always glad to new clients!
Order product