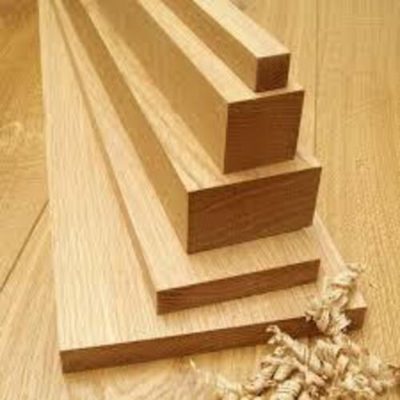 You always have the opportunity to buy planed oak boards in a wide range at the Groves Wood LLC warehouse. Oak lumber is always available in standard sizes. We are ready to produce oak material according to the client's order and specifications
Oak wood is a material tested for strength by numerous users in various fields of its application. The main quality characteristics of this breed are a high level of hardness, strength, moisture resistance, wear resistance and durability.
Oak wood is exceptional. It has both many high-quality physical characteristics and significant decorative value. Texture is a visual image that is drawn on the surface of lumber when sawing the wood. Oak material has a unique texture, on which growth rings and medullary rays are clearly visible. Each board is painted with a unique pattern and bright appearance, which is highly valued in the furniture production and decorative finishing market.
For the production of furniture and parts for the interior and exterior, processed dry lumber is used – planed oak boards. This type of material is produced by processing oak boards on four sides using high-quality equipment. Planed oak board is a geometrically correct, smooth, planed board.
The scope of application of planed oak boards is very wide: elements of gazebos, cladding of facades, lining terraces, production of decorative beams for the internal and external decoration of buildings and structures. In the furniture industry, such material is used as a blank for oak panels. These can be either high-quality lamellas for a solid-lamella board or boards for a spliced board.
Planed oak boards have many advantages: versatility, environmental friendliness, aesthetics, long service life. This material will look great and function in any grade. It all depends on the aesthetic goal that the buyer sets for himself. The presence of living, fused knots, which draw out the texture of the oak with even more contrast, can become a decorative feature in the most advantageous way.
Groves Wood LLC is a company that always cares about environmental friendliness and high quality of its products. We work under the slogan: "Caring for people and forests!"
Groves Wood LLC seeks an individual approach to each client. The company's experience in the woodworking industry makes it possible to provide customers with a selection of exclusively high-quality materials at competitive prices.
We are always happy to cooperate!
Order product