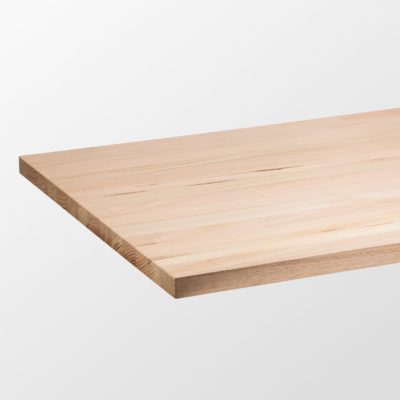 Oak timber is known all over the world as an expensive, strong, attractive, environmentally friendly and durable material. Oak wood is highly valued among those who prefers luxury furniture and woodworking antiques.
The main quality characteristics of the oak species are hardness, elasticity, strength, resistance to decay, flexibility, richness of texture.
Brinell hardness number of oak materials is – 3.7, this is not the highest indicator, but it allows the oak material to remain durable in use. The high strength of oak material makes it resistant to external damage. Resilience is the most important indicator that determines the internal resistance of timber to external loads. Resistance to decay is a fundamental characteristic for the construction of underwater and ship structures. The flexibility of oak material provides an excellent opportunity to produce floor coverings that will last for decades.
The richness of the oak texture deserves special attention. Especially on the tangential cut, the porosity of the timber structure and the variety of the wood figures which are clearly visible, shows itself in a clearness of the annual rings and pith rays.
Grovs Wood LLC is a company performing a full cycle of wood processing. The final product of this process is furniture or furniture board panels.
The production of oak furniture board panels is a labor demanding and expensive process. Therefore, all actions at every stage of manufacturing a board panel at our enterprise are clearly verified, highly qualified and having a high quality. It proves the experience and high professionalism of Grovs Wood LLC employees. As we think, that every customer should get the best product.
We produce oak furniture board panels of the following grades: A / A, A / B, B / B, C / C. In order for the appearance of the products be natural, our specialists match every of the strips by color and wood figure.
Oak furniture board panels, can be purchased at the warehouse of our enterprise. Always in stock oak furniture board panels of grade A / B in different sizes.
Grovs Wood LLC works exclusively with environmentally friendly materials. We try to provide our customers with the best durable products of a high quality.
Grovs Wood LLC finds an individual approach to every order and every client. We are always glad to see new customers. We offer high quality products at a competitive price.
Oak is a valuable wood species. Oak belongs to the beech family. Oak board, having impressive qualities – high moisture resistance, strength, durability, is used in many areas, but the main of them are shipbuilding, construction, carpentry.
Oak boards are produced from round oak logs. Timber of this species has light yellow stripes near the bark, which are called sapwood. Nature can give oak board different shades of light brown color, rich texture with well-defined annual rings, which is set off by sapwood. In addition to visual attractiveness, oak material is highly durable, resistant to decay and attacks of various fungi.
In Ukraine, you can buy oak boards from many producers. When it comes to fresh sawn materials, it is mainly necessary to avoid end cracks, which is not critical for the skilled hands of the carpenter. But, if we are talking about a dried high-grade oak board, having a high price, then certainly such material must be purchased from professionals in their field! Defects such as microcracks, end and other types of cracks, warpage, internal stress, uneven distribution of moisture in the board and others, significantly affect the quality characteristics of the oak board.
Oak board having the high price, requires careful selection!
Our company is a producer of a high-quality sawn timber.
We always offer our customers environmentally friendly, properly processed oak timber together with the best service!
Order product